This is a larger view of the Heimlich poster used in Helpful Maneuver ( 2-20-08 ) and Side Tracked ( 2-21-08 ).
This poster is intended for satire purposes only and is not to be used as a guide for performing the Heimlich Maneuver.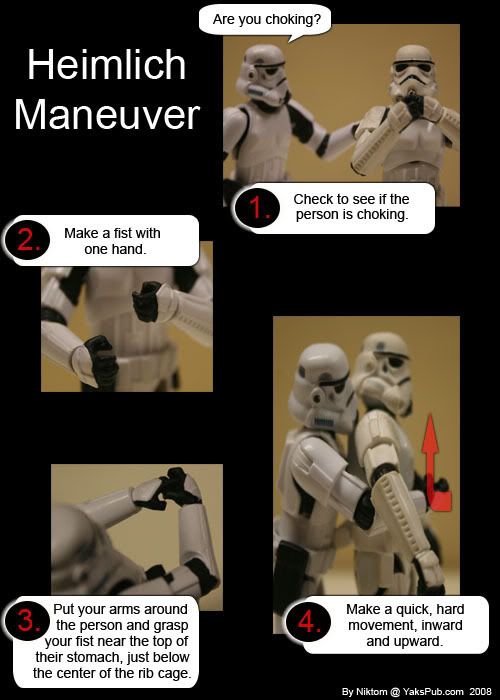 No cantina is complete without one of these, so feel free to print and post. Just be sure to tell everyone where ya got it.